Gynae PCD Franchise in Visakhapatnam-  We at Amzor Healthcare is an ISO, WHO, GMP, GLP certified Gynae PCD Franchise Company in Visakhapatnam offering more than 1000+ high-quality Medical Products. We have our own manufacturing unit for providing a high-quality range of pharma products that includes Injectables, Tablets, Capsules, Soft Gelatin Capsules, Oral Dry Syrup, Ointments, Powders, and many more. Amzor Healthcare offers its associates a unique monopoly based on Gynae PCD Franchise in Visakhapatnam. For expanding its presence more in all region of the country we have developed special marketing and promotional strategies for the providing the good scope to all the associates. So, if in case you are planning to invest in the Gynae Franchise business get in contact with us at Amzor Healthcare for the best franchise deals and offerings.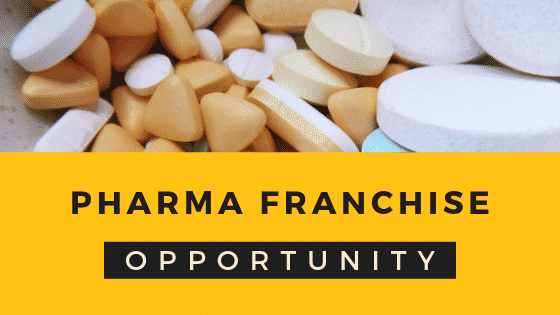 Amzor Healthcare is a renowned name in the pharma industry that has its significant presence in the pharma sector. Our company is engaged in delivering pharma products with quality assurance. Our company follows all international standards of drug authority. As well as we have fully integrated machinery along with the best infrastructure & equipment. Our special team of experts who are rich in experience keeps an eye on the special quality parameters. With the high-quality affordable drugs today we are pioneering in the Gynae Franchise business in Andhra Pradesh, India. We always ensure that our company offers products on-time in all regions of Vishakhapatnam to ensure brand availability.
If you are looking to enter the pharma industry through the best firm then associate with us for Gynae PCD Franchise in Vishakhapatnam. You can contact us at +91 981433399 or write to us at amzorhealthcare@gmail.com.
Top Gynae PCD Pharma  Franchise Company in Vishakhapatnam
Amzor Healthcare is a leading name in the pharma industry that deliver s a quality range of Gynae products for the franchise business in different regions of Andhra Pradesh. Our company is engaged in the manufacturing, supply, trading, and marketing of pharma drugs. We provide medicine which is innovative and helps in curing the various kind of diseases. Amzor Healthcare serves the best in quality which is affordable. Listed are the topmost reasons for choosing us at Amzor Healthcare for the Gynae PCD Pharma Franchise Business in Vishakapatnam.
Pricing of products are affordable and reasonable
Free gift and promotional benefits to all the associates
Innovative product for Gynae PCD Franchise Business
Offers Samples, Call And Visiting Cards, Product Cards, Visual Aids, M.R. Bags, Literatures, for marketing products
Exclusive marketing rights for monopoly franchise
Associates will get good incentives for meeting the annual targets.
100% availability of stock with us all the time.
Benefits for Being Associate with Gynecological & Obstetric Product Range
The Gynae range is huge in demand for years. The increasing awareness among women and people about their health is one o the topmost reasons for supplying the bulk amount of Gynae medicines in the market. To meet the demand from the people we at Amzor Healthcare are delivering a wide variety of products in various dosage forms including capsules, tablets, syrups, injectables. Especially in Vishakapatnam people are heavily demanding the Gynae medicines and to meet the demand we are there with the exclusive product range. So, invest with us and earn a huge amount of profits with low-cost investment rates.
We offer the monopoly based Gynae PCD Pharma Franchise by assuring the exclusive rights in your zone.
The Gynae and obstetric products are available at genuine and affordable for all.
We have the best range of gynecological products in India including tablets, capsules, syrups, creams, etc.
Professional is the essence of working at Amzor Healthcare for manufacturing the Gyane medicinal range.
Wide range of promotional tools including covers, diaries, chemist pads, etc.
Partner with Amzor Healthcare for Gynae Franchise Business in Vishakapatnam
Amzor Healthcare is one of the leading Gynae PCD Pharma Franchise Company that delivers quality tested and assured pharma medicines & products all across the country. Our company has a large distribution network for the on-time delivery assurance of products. Our firm provides pharma products that provide value for money. Moreover, our company works with professionals, skillful, dedicated employees. Our company suppliers, traders, and markets special Gynae range medicines for franchising. Our high-quality products result, in meeting the international standards of pharmaceuticals manufacturing. Therefore, if you are planning to enter the pharma industry choosing us at Amzor Healthcare will be the best business option for you. Our associates will get the best marketing and promotional tools for the franchise business at affordable rates.
Contact us:
Name: Amzor Healthcare
Address: #251, Sarangpur, Chandigarh India – 160014
 Phone: +91 981433399
Email: amzorhealthcare@gmail.com